My concert experience.....page 4 (cont.) [ 1| 2| 3| 4| 5| 6| 7]
---
I pulled into the parking lot at the back of the club to stretch my legs and have a look around.
As I surveyed my surroundings, I noticed a huge purple/violet colored bus parked nearby. I smiled, thinking that this must be their tour bus. It was still running.
Right behind the bus was an open door to the back of the club where the sounds of random drum beats and guitars chords could be heard. The band was getting ready.
So was I.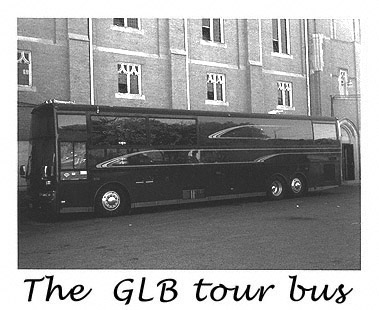 [Previous page]&nbsp&nbsp[Main]&nbsp&nbsp[Next page]